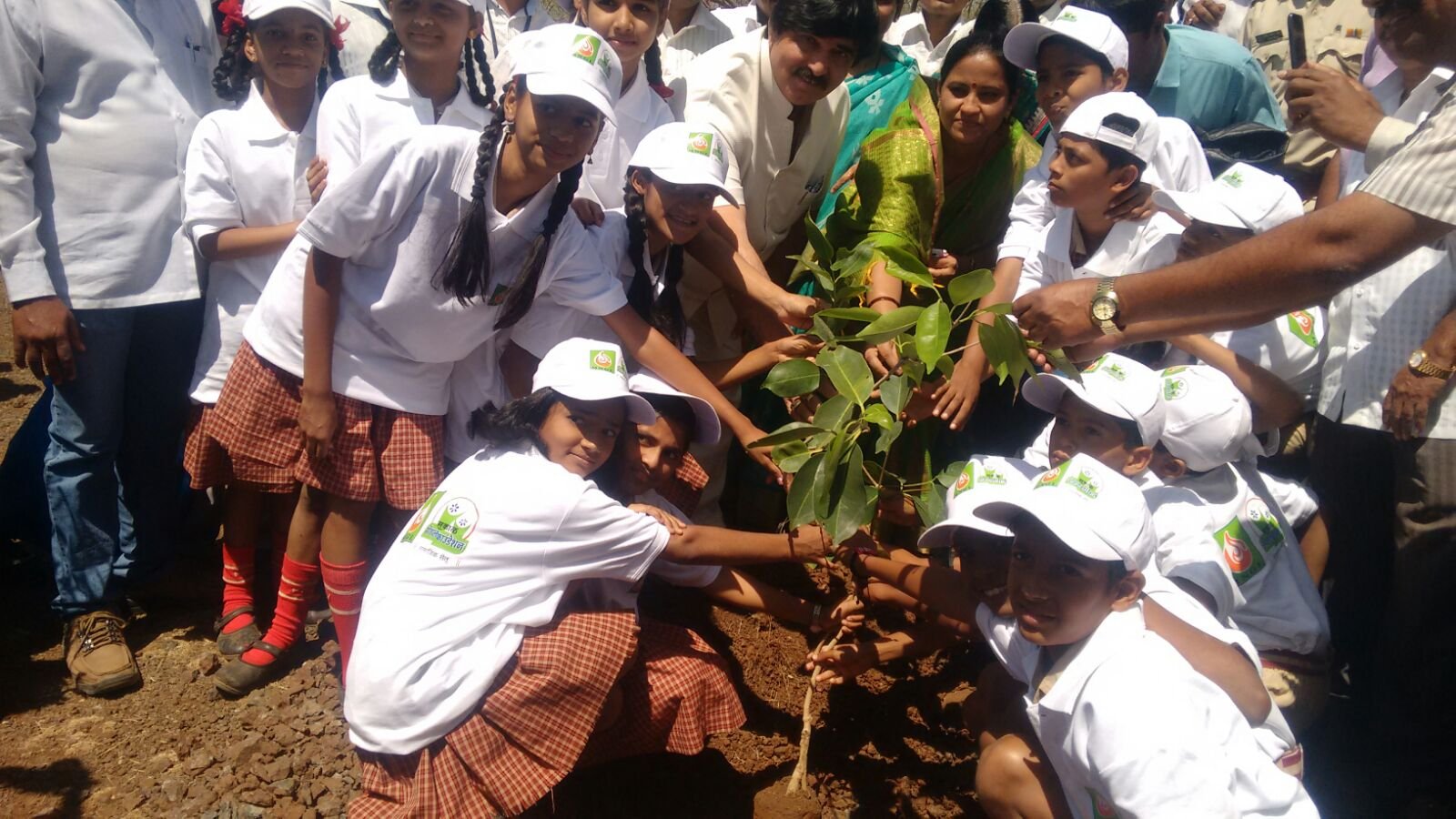 Tree plantation drive to support environment
Planting new trees is the best way to fight against global warming and pollution. If we plant trees and take responsibility for cultivating them, then it would be a great contribution towards a greener city and purer oxygen supply. In view of this, a drive was jointly undertaken by Maharashtra Natural Gas Ltd. and Sakal Social Foundation. Under this, tree plantation was accomplished on three locations of Pune & PCMC each. But it was very innovatively planned and executed. Fifty-five trees were planted at each of the locations selected for this drive. At schools namely Sitaram Bibwe School, Yashawantrao Chavhan Vidyalaya in Pune and Municipal School number 54, it was done at the hands of students. The responsibility of cultivating them was also given to them and they too willingly accepted it. When the plantation was done at Taljai Hill of Pune and Durgadevi Hill of PCMC, nature-lover citizens were asked to do the onus. So the drive served two purposes. It helped the environment and at the same time, it spread the importance of conservation of nature within sensible individuals.
HR Head of MNGL, Mr. Sachin Kale, Uddhav Bhadsalkar of SSF were present in most of these occasions. The respective local corporators namely Asmita Shinde, Rajendra Shilimkar, Subhash Jagtap and other senior leaders like Prashant Jagtap, Dipak Mankar, Prabhakar Waghere, Raju Misal too were actively involved in these drives.